Since our pride is to craft a unique wedding, we like to get to know you, your love story and the things you obsess about for your big day!
We take your vision and make it a personalized and beautiful plan but most importantly a fun and stress free day!
We are full-service event planner co. Depending on your plan and budget, we specialize in the careful selection of vendors, venue, reviewing and negotiating contracts, assisting in color schemes, flower selection and seasonal availability, decor & styling, the music choice, rentals and props , photography and expectations, makeup and hair key role, the different cinemas offered, transportation and logistics, paperie and beautiful stamps, and memorable souvenirs for a beautiful day!
All our couples are fun and dear to us, we strive in meeting all the different cultures NY has to offer and have worked Jewish, Hindu, Catholic and non denominational.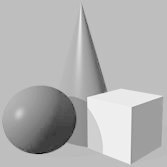 Once you hire us you become our client. The word client is derived from a latin word meaning "lean" which portrays someone leaning upon another for support and thats just US!
Every client is unique and holds a special place in our hearts. As a matter of fact we go thru withdrawals once you are married because the daily conversations and emails suddenly stop after the creative production is finished.
It really doesn't matter how intimate or grand in scale you are planning to get since we can do it all ~ our largest wedding was a blowout for 550 guests.
We will tailor a custom beautiful day that fits your vision, style and individual budget. We guarantee a minimum of hours and never leave you alone, we stay with you till the wee hours of the night!
If it looks like Honey Bells Events LLC are the planning professionals for you, lets chat soon since we book very well in advance.